IF YOU WANT TO START A WILDLY PROFITABLE DOG GROOMING CAREER, YOU'RE IN THE RIGHT PLACE.
KEEP READING TO FIND OUT WHAT'S IN STORE INSIDE THE ALL ABOUT DOG GROOMING COURSE...
BEFORE YOU START, BELOW IS A QUICK VIDEO HELLO FROM CAROL!
ALL ABOUT DOG GROOMING ... THE PROFESSIONAL COURSE YOU'VE BEEN SEARCHING FOR
THE FEEDBACK FROM MY STUDENTS HAS BEEN MIND-BLOWING...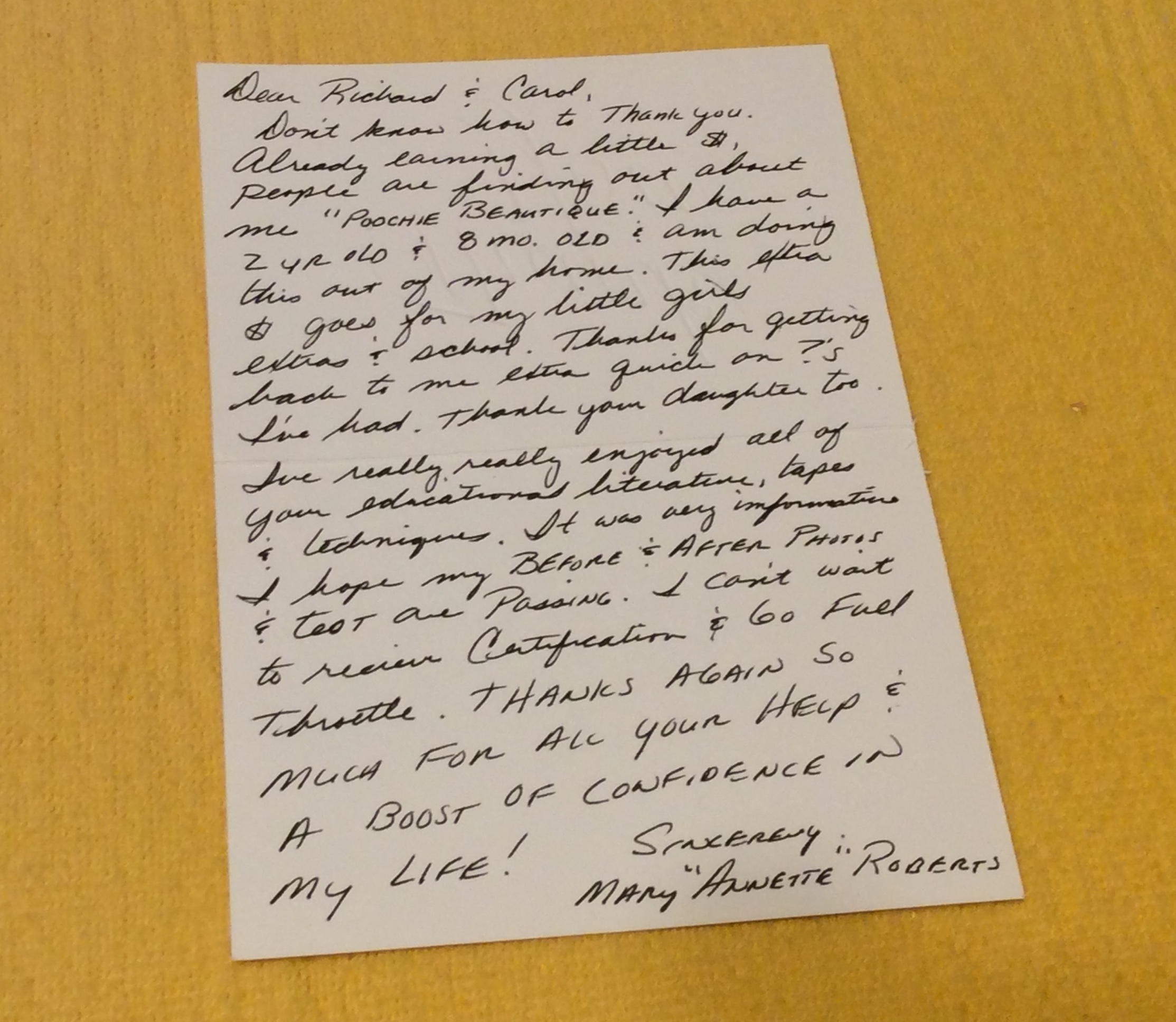 "Don't know how to thank you. Already earning a little $. People are finding out about me. I have a 2 yr old & 8 mo old and am doing this out of my home. Thanks for getting back to me extra quick on the ?s. I've really enjoyed all of your educational literature, vides & techniques. It is very informative. I can't wait to get my certificate and go full throttle! Thanks again so much for all your help and a boost of confidence in my life!"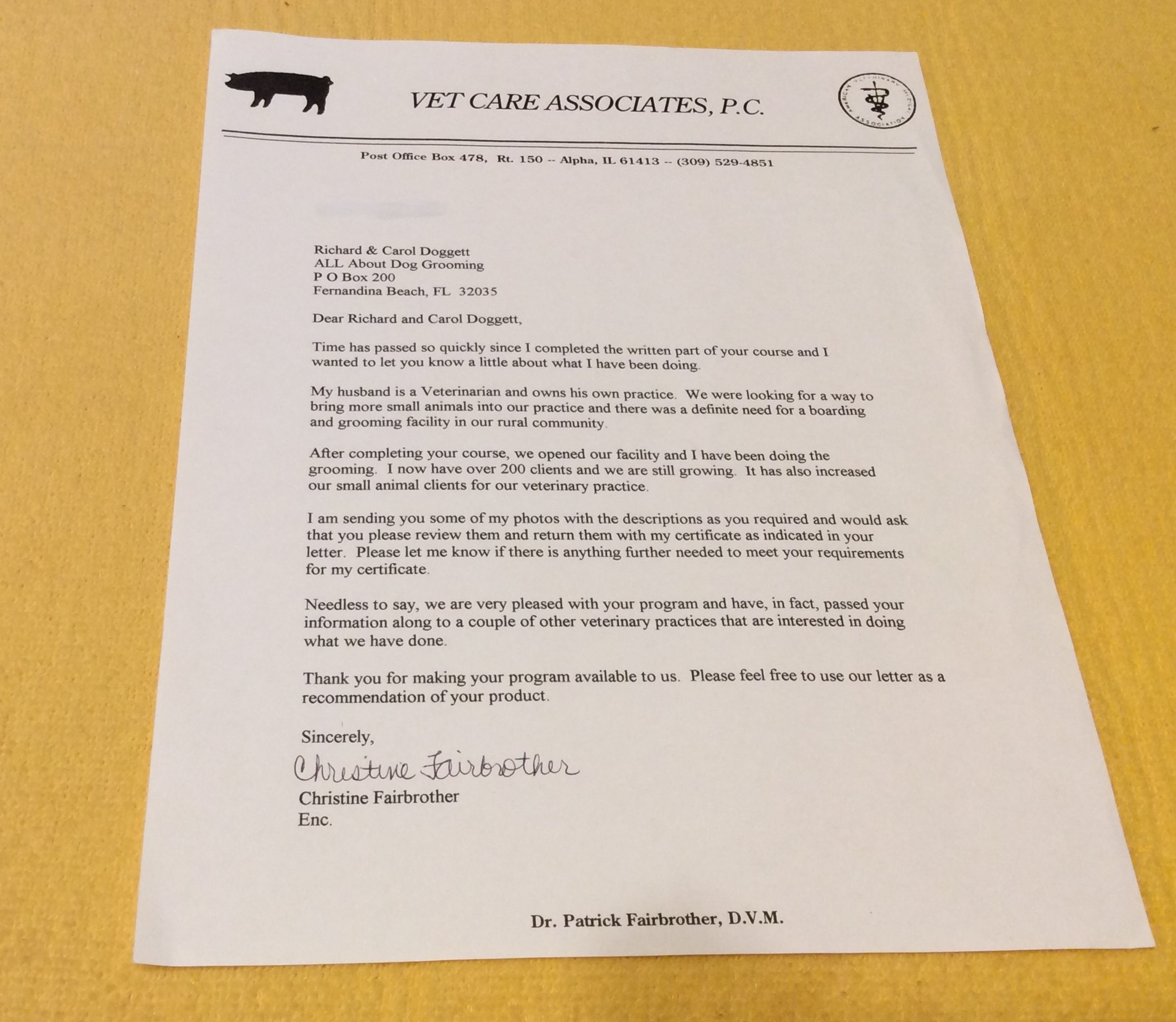 After completing your course, we opened our facility and I now have over 200 clients and we are still growing. Needless to say, we are very pleased with your program and have, in fact, passed your information along to others"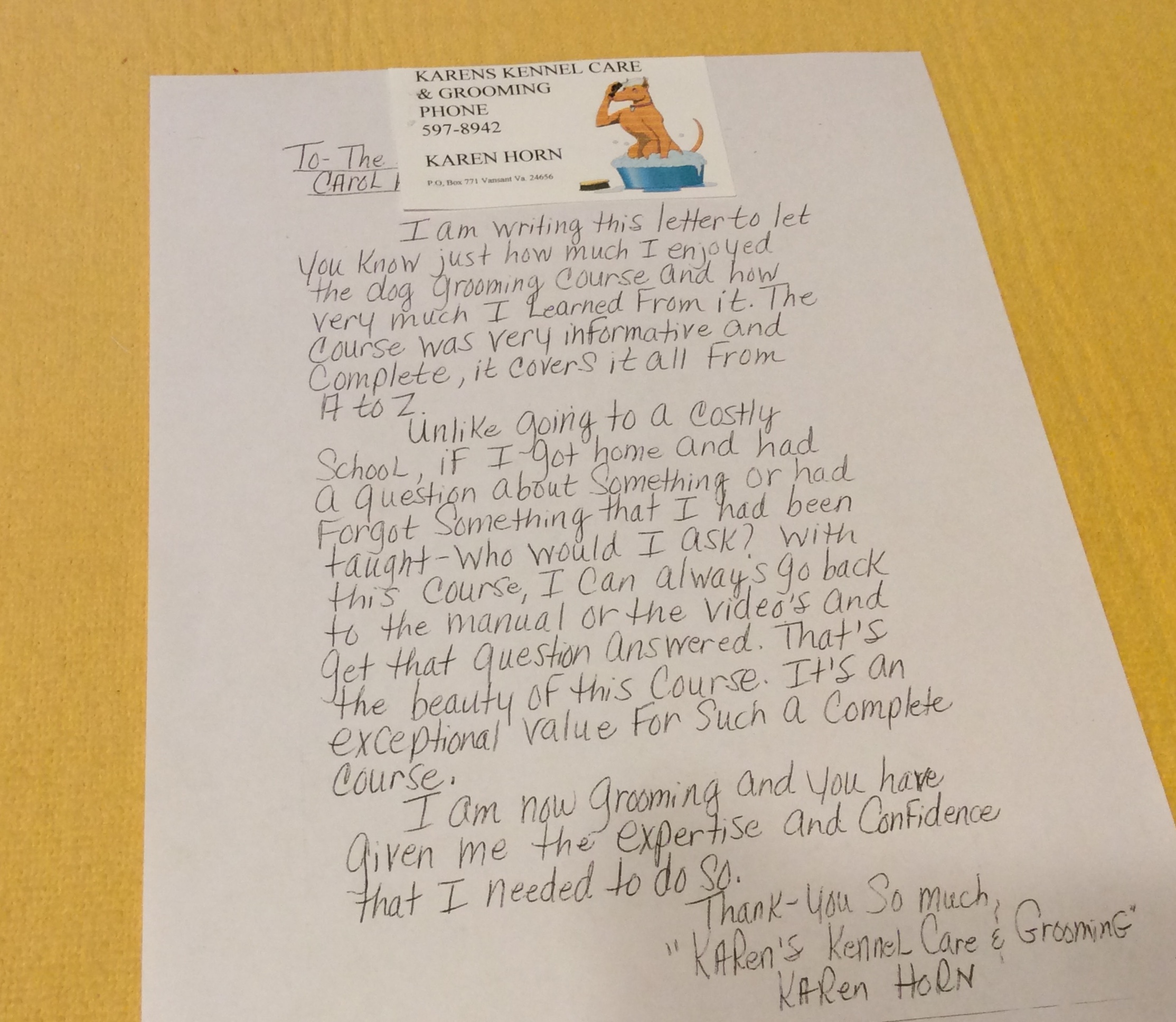 "The course was very informative and complete, it covers it all from A to Z. Unlike going to a costly school, if I got home and had a question about something or had forgotten something that I had been taught - who would I ask? With this course, I can always go back through and get it answered. That's the beauty of this course. It's exceptional value for such a complete course. Thank you so much!"
It's time to fire your boss!
Inside The All About Dog Grooming course I explain the exact methods I've used to gain thousands of clients! This allowed me to go from working a job I didn't like, to establishing a successful grooming career and enabling my partner Richard & I to live the lives we want, comfortably raise a family and enjoy world travel!
This is a step-by-step guided course, teaching you everything you need to know about how to groom and how to set up a grooming business in as little as 90 days, if desired.
There isn't a single piece of fluff in the program - every video has its place. Everything is tried & tested by myself and anything I've found to be ineffective has been left out.
I've done the painful leg work so that you don't have to. When you leave a training institute you have skills...but you still have to put those skills to work for you. I'lI admit I did certain things wrong to begin with. At first I was weak with my skills. I sure could have used some reminder videos to lean on! I worked hard at first to get clients. Some efforts were a real waste of money. I was unsure how to keep them coming back too. I had to figure that out on my own...my training never taught me that either! I was in the exact same boat that you might be in right now. But eventually, after many of weeks of trial and error, everything fell into place and clicked. Now I'm very excited to share this same valuable formula with you!
I built my business from nothing, while busy with other commitments too. There is absolutely nothing stopping you from implementing this course to grow and scale a successful business for yourself.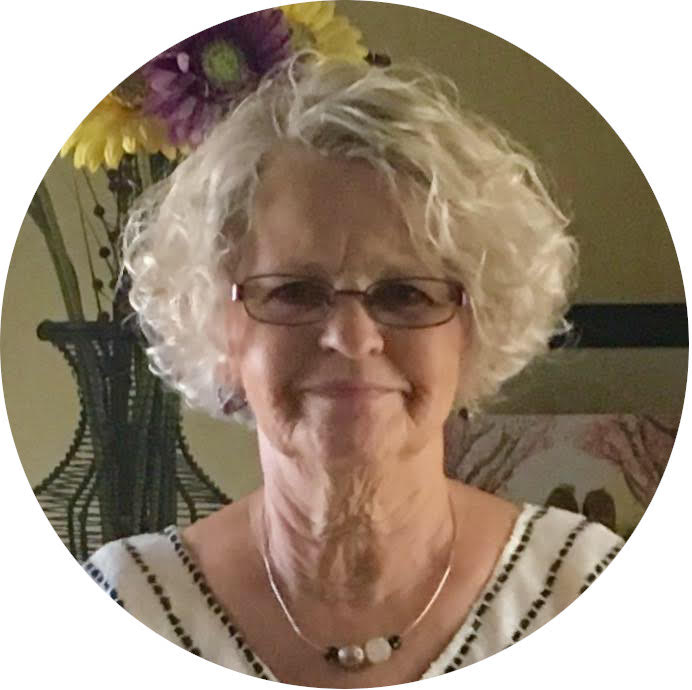 HERE'S WHAT OTHER STUDENTS HAD TO SAY ABOUT THE COURSE
THE FEEDBACK FROM MY STUDENTS HAS BEEN MIND-BLOWING...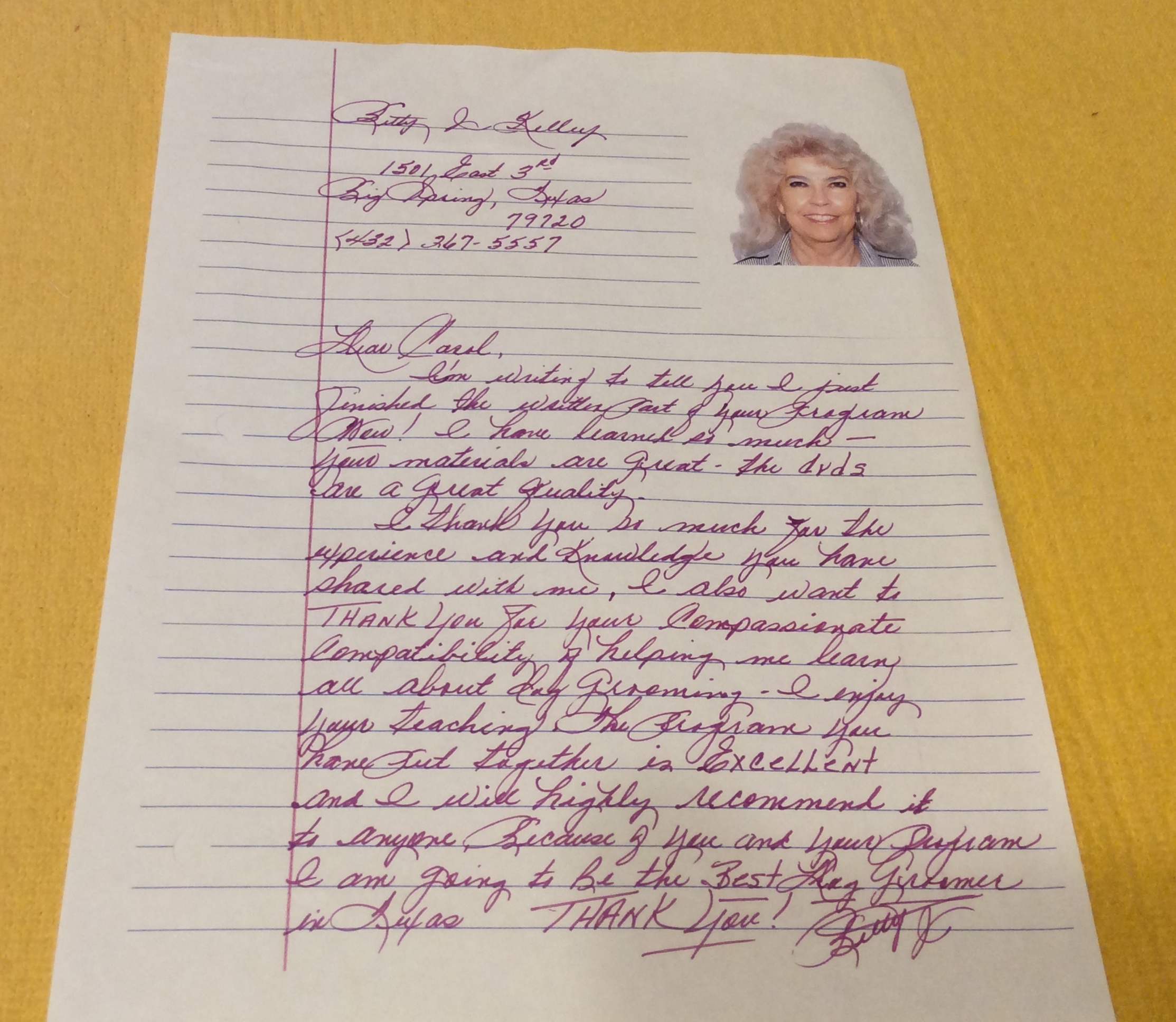 Betty Kelly
"I thank you so much for the experience and knowledge you have shared with me. I also want to thank you for your compassionate capabilities in helping me learn all about dog grooming - I enjoy your teaching. The course you have put together is EXCELLENT"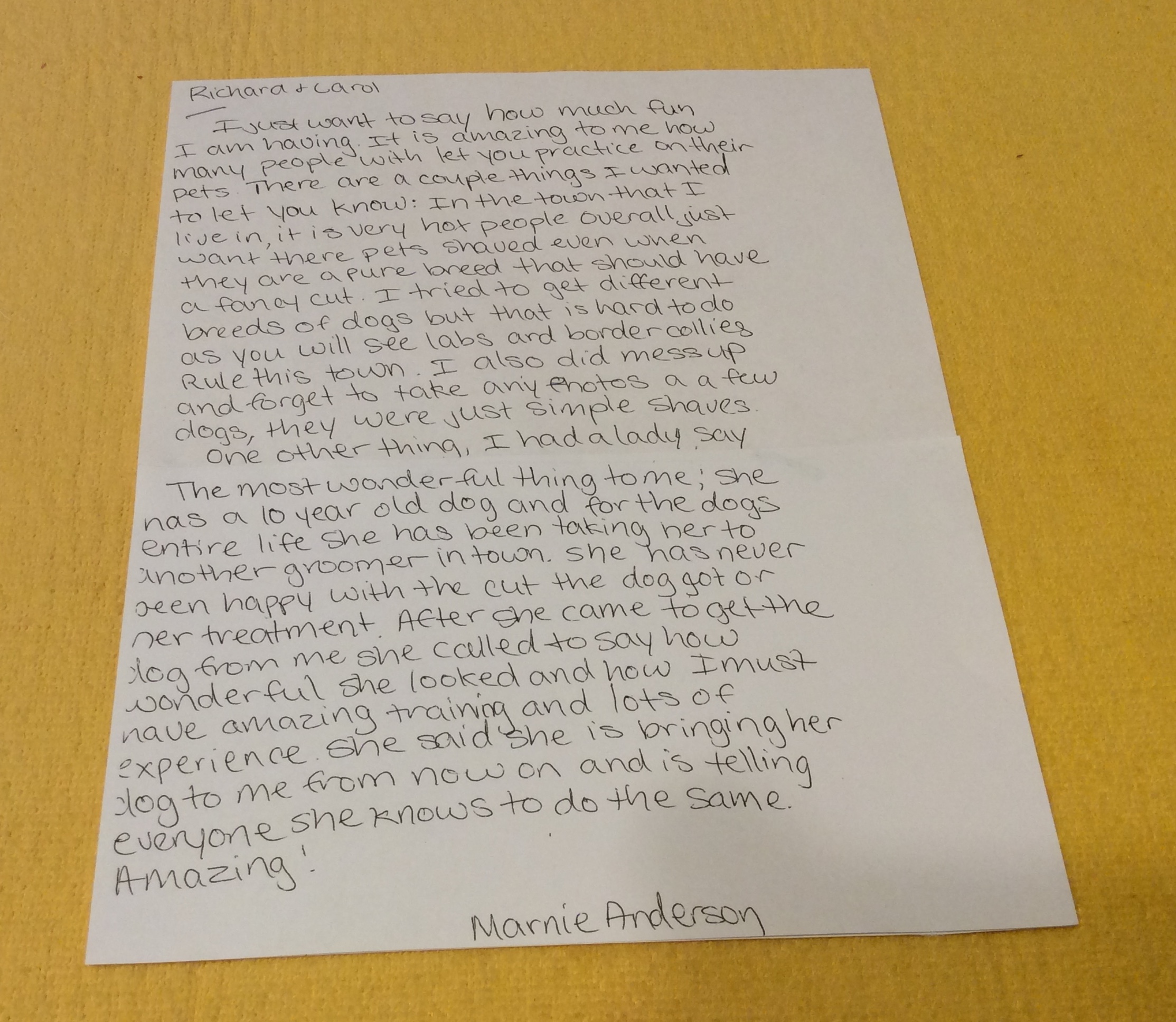 Marnie Anderson
"I just want to say how much fun I am having. It is amazing to me how many people will let you practice on their pets. I had a lady say the most wonderful thing to me; she has a ten year old dog and for the dog's entire life she has been taking her to another groomer in town. She has never been happy with the cut the dog got or her treatment. After she came to me she called to say how wonderful she looked and how I must have amazing training."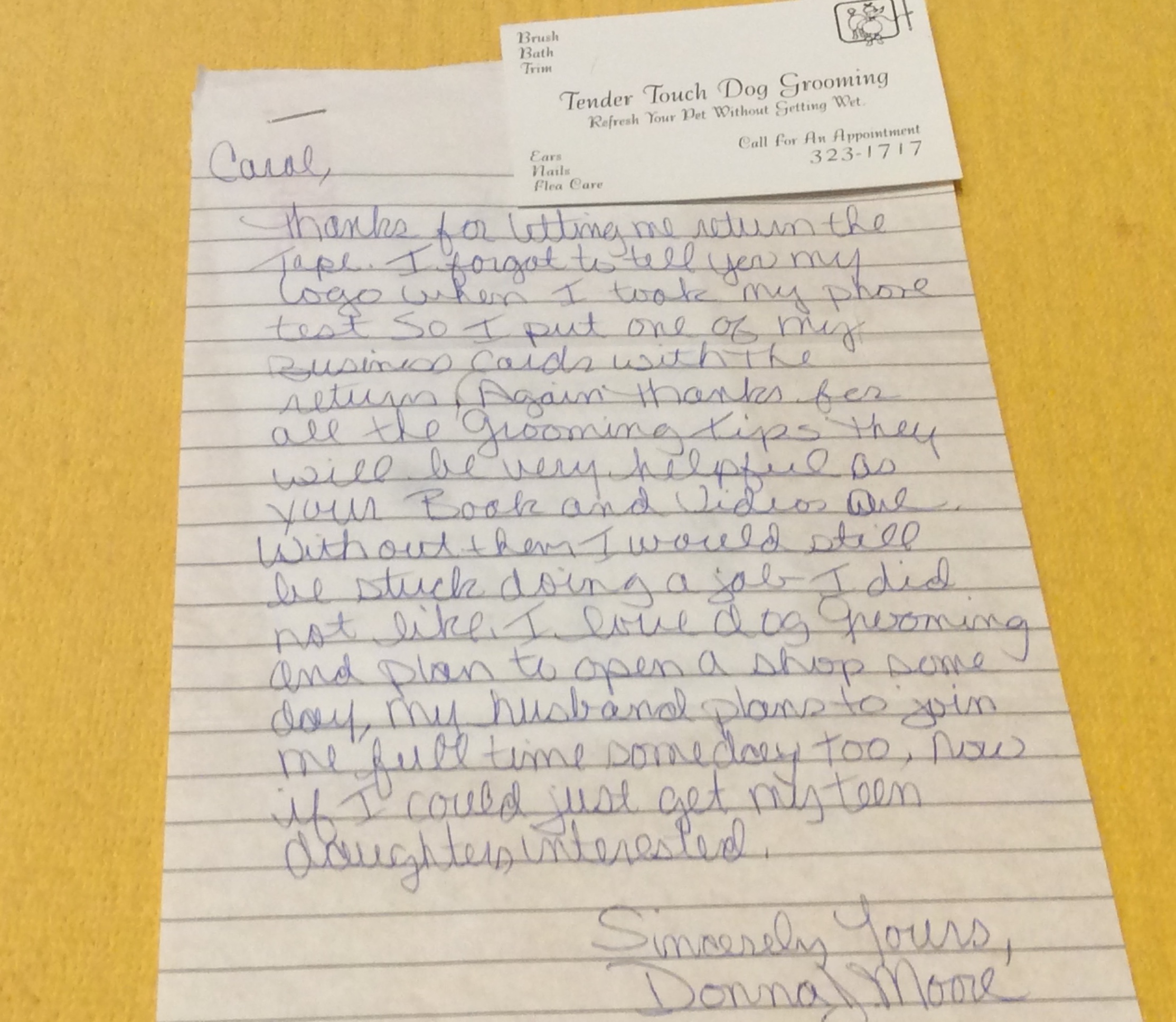 Donna Moore
"Again, thanks for all the grooming tips they will be very helpful as your reading and videos are. I would still be stuck doing a job I did not like!"
See what you will learn from the course!
Everything you would learn at one of the 'big' schools just without the 'big' prices!
How to professionally bathe, dry, clipper and scissor style over 30 popular breed dogs in pet style trims (based on AKC standards)… just exactly like the professionals groom
How to find vital hands-on experience in the same way the big schools. Except you won't have to be earning them money that you never get to see :)
How to identify health and skin issues including anal gland knowledge & care.
Exactly what professional tools & products you'll need; where to purchase them and for the best price. And how to maintain them!
How to handle and control the dogs for your safety and that of the dog
Set up and operate your own professional dog grooming business, if desired.
MUCH More… read on!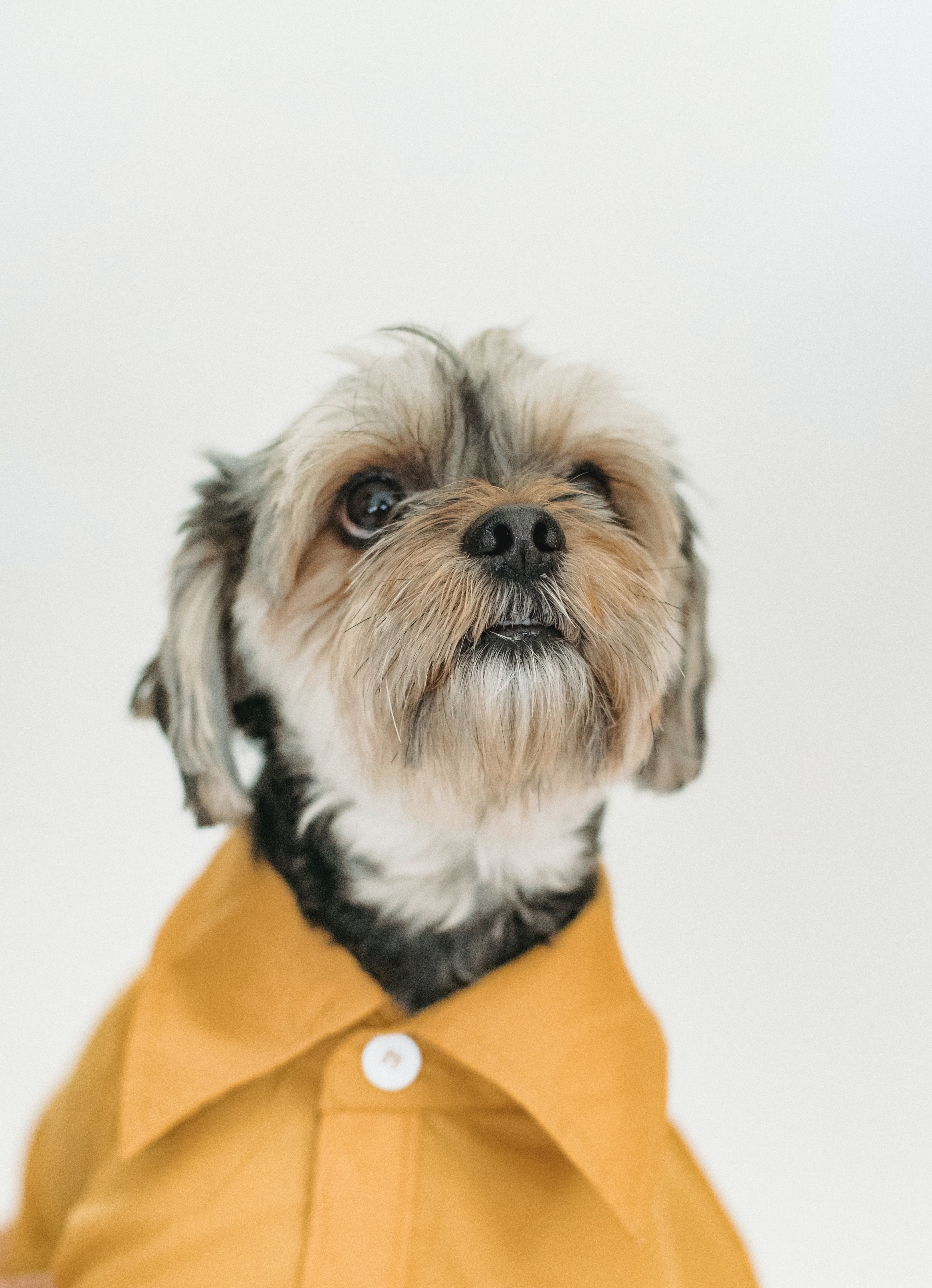 If you want to learn to groom through being a bather, apprentice work from a shop or at one of the 'big' schools, you will know that hands-on experience is vital. And our course is no different!
However, we show you our systems which mean that only you (and the dogs!) are the ones who benefit - rather than the grooming shops and expensive schools that take money from your practice hours on their dogs!
Our routine for getting practice dogs is tried and tested. It has helped hundreds of students go from never having groomed a single dog, all the way to having many clients and many starting their own successful businesses!
You will begin by asking your friends, acquaintances, family and neighbors if they would allow you to groom their dogs free of charge in exchange for the beneficial practice that you require for your course. Many people, especially the elderly, are trying to save money each month and will benefit from this.
You can also solicit your service by volunteering at the Humane Society and Dog Shelters, Pounds and Pet Adoption Agencies. Because clean dogs are easier to adopt out, they should gladly welcome your service. Think of the joy it brings knowing you actually had a part in finding a new home for this poor abandoned dog!
In addition, we will provide you with our marketing system, which, if used correctly, will supply you with new and repeat clients weekly-guaranteed!
So, as you can see, you are about to learn by doing!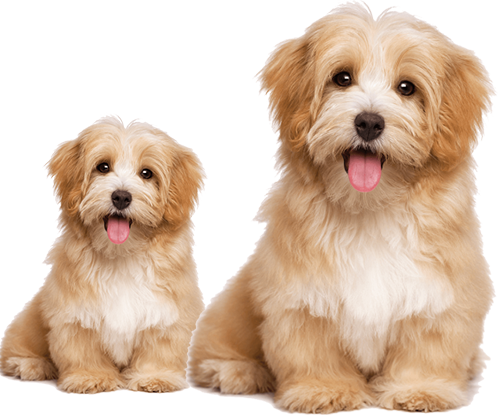 HERE'S WHY OUR STUDENTS HAVE RATED US WITH 5 STARS ON FACEBOOK
THE FEEDBACK FROM MY STUDENTS HAS BEEN MIND-BLOWING...
PRO Grooming Skills Taught Through 8 Hours of Specific Video Lessons
How to properly brush each type coat
Anal gland knowledge and care
Ear plucking and cleaning
Hand blow drying, HV drying and cage drying explained. Lengthy demo of hand drying
Proper bathing and dipping for fleas/ticks
De-shedding
How to de-matt and when to save the coat
Proper drying techniques
Foot Pads Clipped and Nail clipping, how to avoid the blood vein
Professional grade clippers and detachable blades explained and how to maintain
Clipper skills, caution and care
Guard extender blades explained and used on multiple breeds
Scissors: 3 important types, straight, curved and thinners & how to use correctly
First aid for the dog and groomer
MUCH MORE!
BREEDS COVERED BY THE VIDEO LESSONS
01
Prepping the dog includes, sanitary-clipper trimmed, nails trimmed, ears plucked and cleaned (applicable to all breeds)
02
Terriers: Including, but not limited to Wirehaired, Schnauzer, Scottish, Cairn, Yorkshire, West Highland White
03
Spaniels: Including, but not limited to American and Field Cocker, English, Springer Spaniel
04
Parted/drop coated: Including, but not limited to the Shihtzu, Maltese, Lhasa-Also...3 varieties of clips (short haircut, medium length haircut, full length)
05
Bichon Frise: Many Mixed breeds fall into this clipper and scissor trim, similar to the Bichon
06
Old English Sheepdog demonstrated for a long-coated hand scissor training session
07
The Poodle: 2 full hours devoted to this challenging clip. Emphasis placed on blade safety and in-depth hand-fluff drying and much scissor styling. Rounding pops, tail and top-knot covered extensively. 5 popular Poodle patterns taught
08
The forever popular Teddy Bear haircut will be taught. It is used on the Doodle dogs and many, many other common and mixed breeds
All skills based on AKC patterns, showing modification techniques for the house pet. No show grooming taught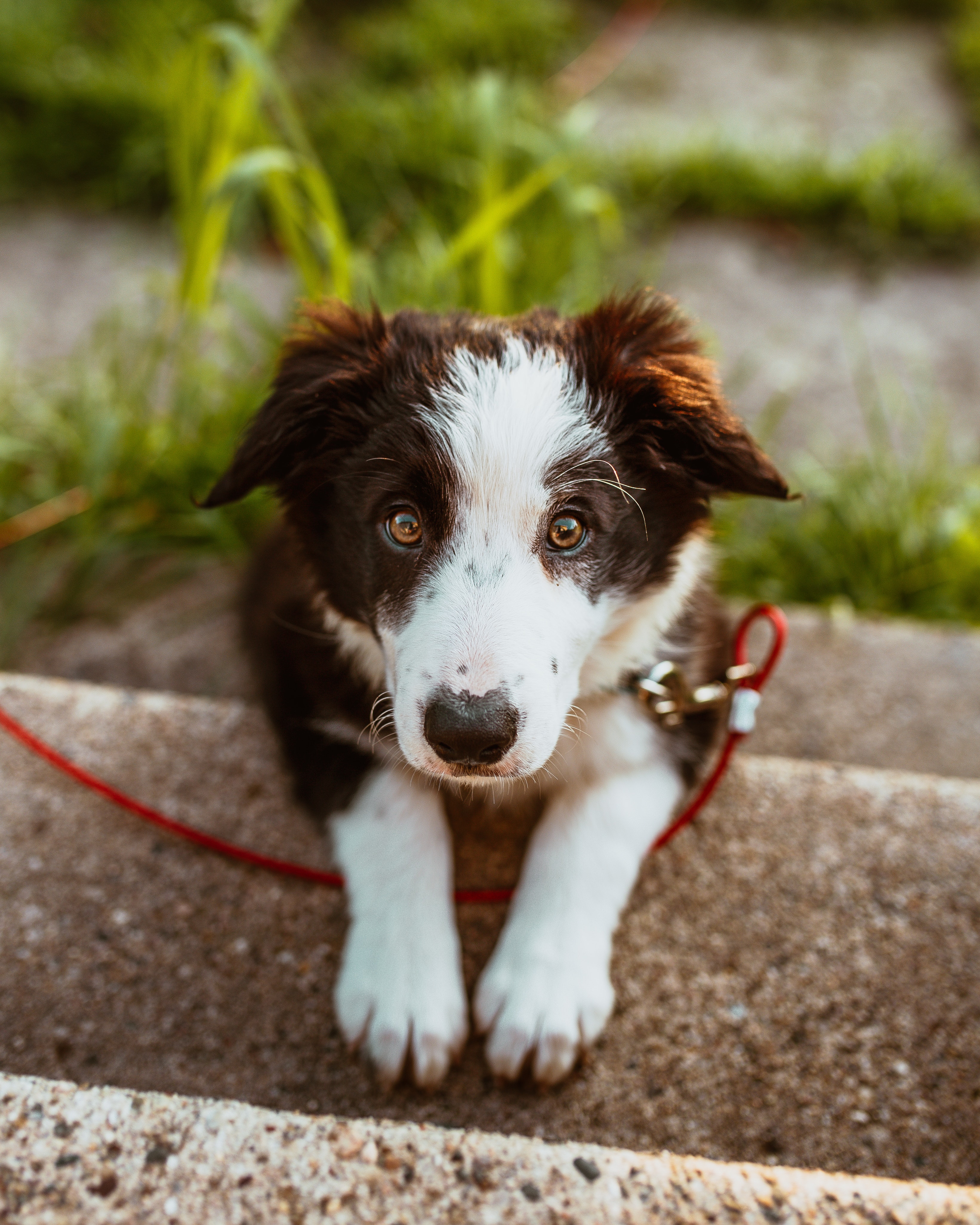 How You Will Study The Course To Secure Your Certificate!


You can watch all the videos, read the materials and take the quizzes from your computer and most tablets or hand-helds from anywhere in the world.
You will work through the modules at your own pace and the the lessons will automatically show you what you have studied and how much you have completed.
You can revisit specific lessons easily at anytime using the lesson titles in the course. It is so easy!
Once the text lessons have been studied and self-tests completed you will be ready to begin the hands-on training with real dogs. Photos will be taken. After practicing on an adequate number of breeds it will be time to offer your photos for a personal critique by Carol
By appointment, you will have a live video-call session with her where your grooms will be examined, mistakes defined and her help offered to correct any mistakes. You will not be left wondering if your work is right or wrong!
Do you mind if we OVER deliver?
THE FULL COURSE doesn't just teach you everything you need to know about the health & handling of dogs and how to groom them professionally... (VALUE - $397)
YOU WILL ALSO GET:
A COMPLETE BUSINESS & MARKETING MODULE is included to show you the exact methods to grow and scale a profitable business either from a home shop, Mobile house-call service or a retail rental shop (VALUE - $397)
CLIENT SCRIPTS are provided so you know exactly what to say when faced with tricky situations or dog-owner questions (VALUE - $97)
GROOMING TIMETABLES for all kinds of different business styles (in home, in shops etc.) are provided to help you keep track of what to do and when (VALUE - $57)
PRICING STRUCTURES are given to help you fairly and profitably price your services (VALUE - $97)
SOCIAL MEDIA MARKETING GUIDANCE is given to help you utilise one of the most powerful tools for bringing in new customers (VALUE - $197)
TOOL PURCHASING & MAINTENANCE GUIDANCE is given so you know exactly what to buy, where to get them from for the cheapest prices! (VALUE - $97)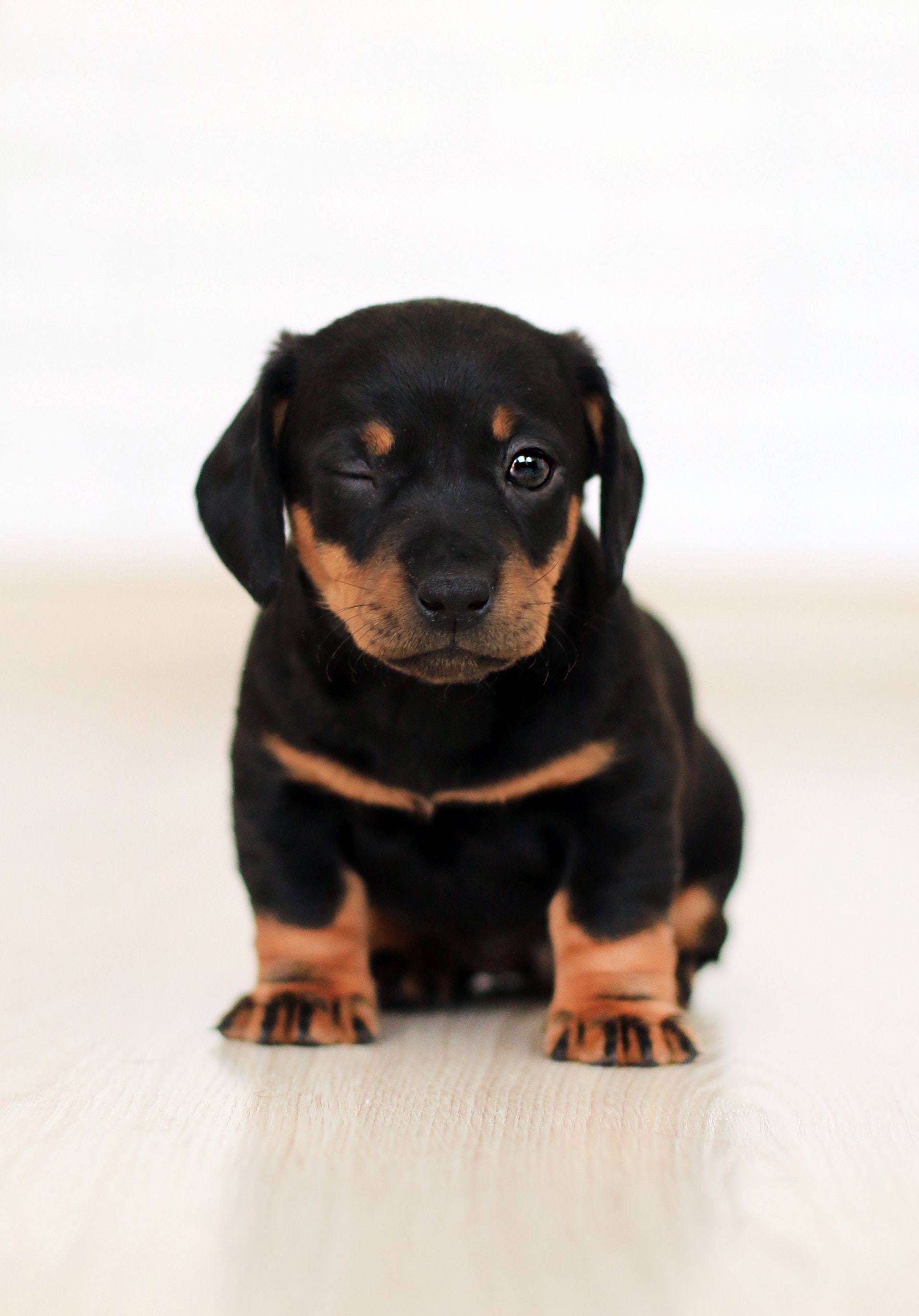 PLUS: EXTREMELY LIMITED-TIME BONUS:
LIFETIME 1-TO-1 SUPPORT FROM CAROL IF YOU SIGN UP TODAY (usually $97/month)
That's right - if you sign up this month, you'll get personal support from Carol for as long as you need it. This means that no matter the issues or obstacles you face, Carol will just be a message/voice note away.


NO other teachers will offer this level of support at this price - none.
TOTAL VALUE:
$1,436
***TODAY'S PRICE***
$397
(VARIABLE 0-8% US SALES TAX RATES APPLY AT CHECKOUT DEPENDING ON YOUR STATE'S LAW - SADLY WE CAN'T CONTROL THIS!)
6 enrollments remaining at this price this month
(Monthly Price Plans Available)
IMAGINE WHAT LIFE WOULD BE LIKE...
I want you to imagine what life would be like if you never had to worry about money again. Imagine never having to worry about paying bills on time. I've experienced financial stress in my life and I've experienced financial abundance - and I'd choose abundance every single time.
Let me make this clear - you do not need to spend the rest of your life in a soul-crushing job that you aren't passionate about. If you learn the right skills and you're willing to execute them, you wouldn't believe the lifestyle you're able to attain for yourself and your family.
Imagine being able to move your family into a beautiful home. Or maybe you'd like to be able to afford the monthly payments on a beautiful car. Perhaps you're like Richard and I, who have been able to travel to many spots in the world as a result of our business success.
This is a reality for myself and many, many other people - and it can be for you, too. Join The All About Dog Grooming Course, learn some high-value skills, and open yourself up to a whole new realm of possibilities.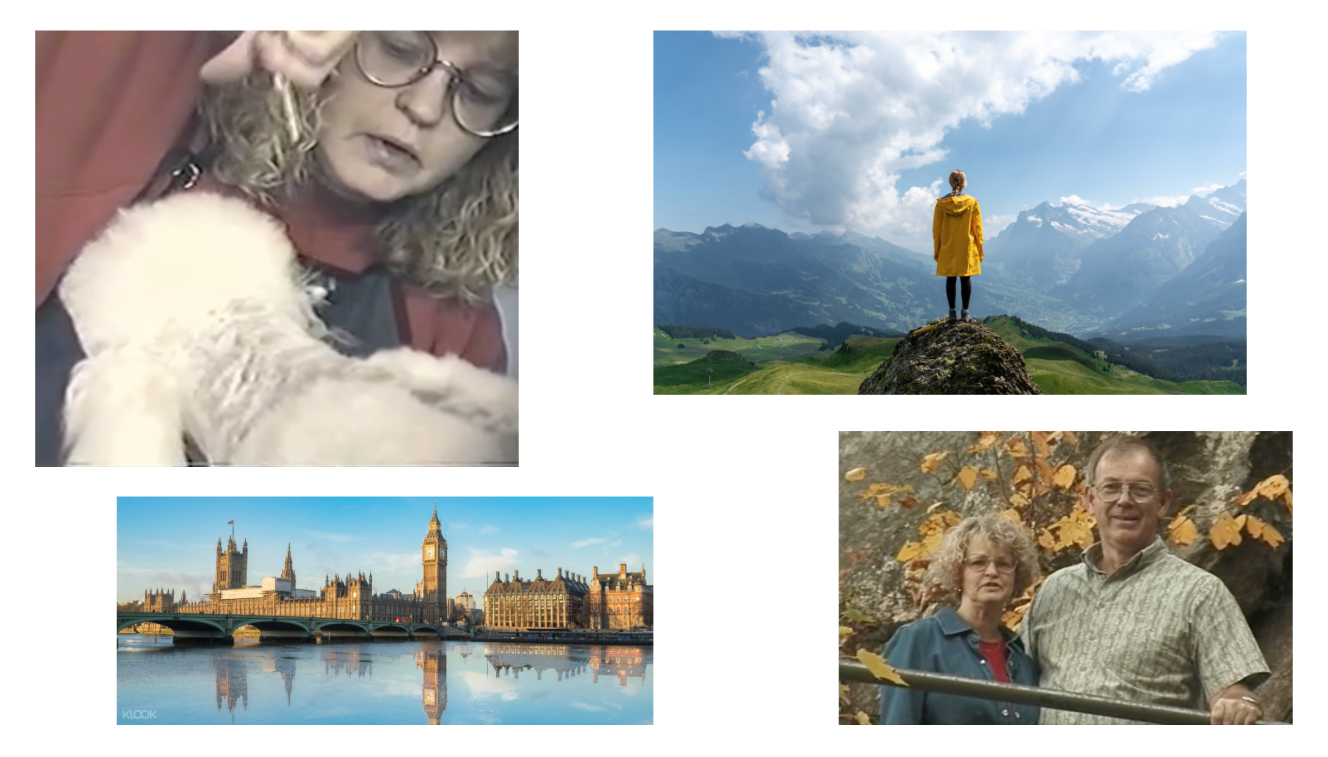 DON'T TAKE IT FROM ME...
THE FEEDBACK FROM MY STUDENTS HAS BEEN MIND-BLOWING...
I'M SO CONFIDENT YOU'LL BE BLOWN AWAY, YOU'RE PROTECTED BY OUR 30-DAY, 100% MONEY-BACK GUARANTEE!
Over the years we have trained hundreds individuals, just like yourself, to become excellent groomers.
We're confident that you'll find our training program worth every penny.
So confident, in fact, that we can offer you our 100% money-back guarantee.
Use "All About Dog Grooming"… Complete the lessons and self-tests, consult with us when necessary and arrange your grooming critique photo discussions with Carol. Take this commitment seriously.
If after applying yourself in this way for at least 30 days, if you feel our materials and our personalized live consultations were not worth the price you paid, then we will gladly refund the cost of the training 100%. (We can even stay friends :)
We have literally removed ANY risk for you!
Still not sure...Got Questions?
Scan down to the FAQ Section Below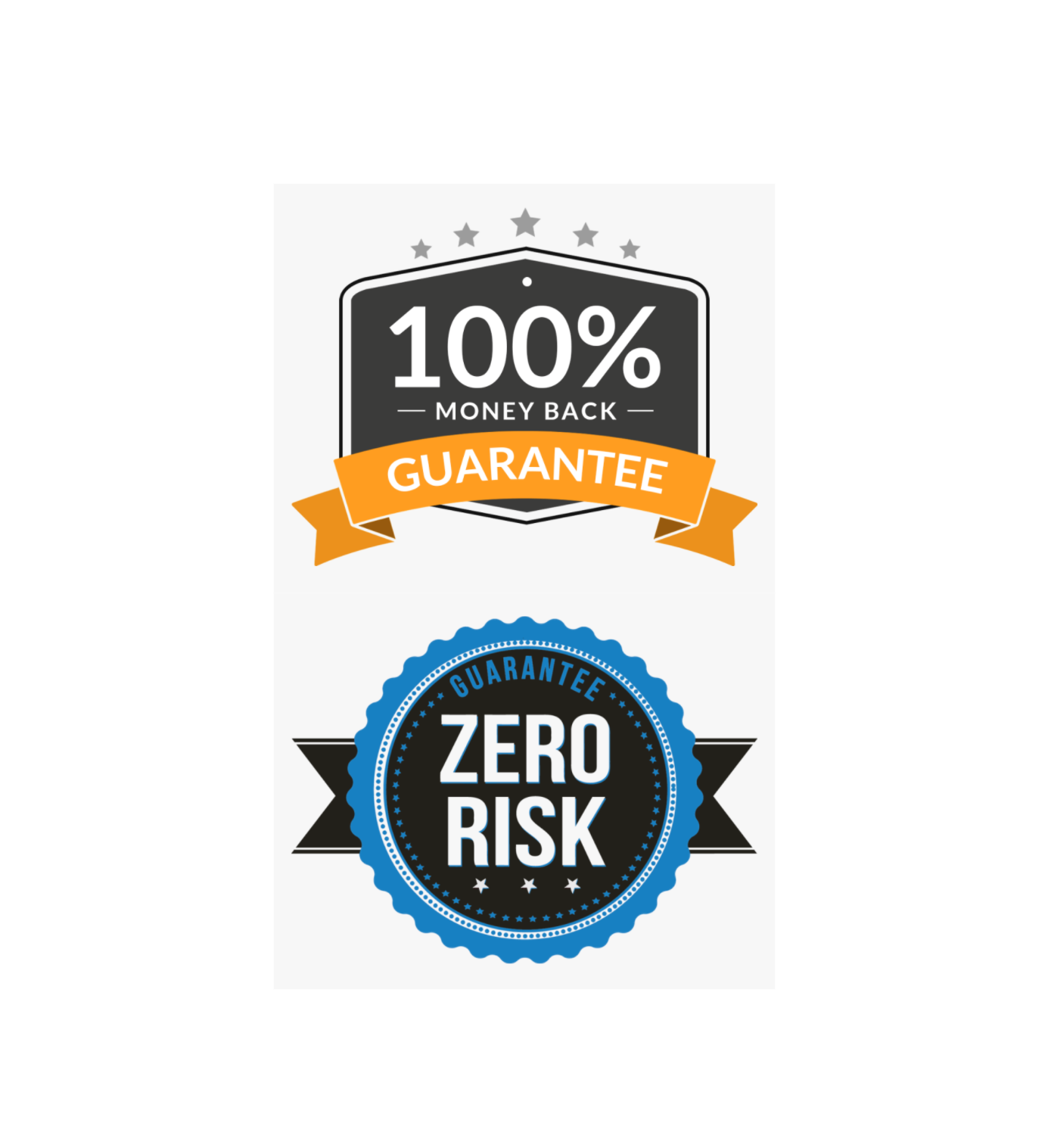 Join the All About Dog Grooming Course Today!
TOTAL VALUE:
$1,436
***TODAY'S PRICE***
$397
(VARIABLE 0-8% US SALES TAX RATES APPLY AT CHECKOUT DEPENDING ON YOUR STATE'S LAW - sadly we can't control this!)
6 enrollments remaining at this price this month.
(Monthly Price Plans Available)
WE KNOW YOU HAVE CHOICES
We are well aware of all the various study programs available to a person seeking this much needed training.
They all differ in one way or another. For most (but not all) the educational aspect is similar, pricing can vary and most importantly the amount of personal support will vary greatly.
We are firmly dedicated to providing a very positive and very personable apprentice experience. We will support you every step of the way to make it a very successful endeavor.
Our hope is that you will consider our 25+ years as professional groomers and multiple grooming business owners, as well as the past 15 years in the training field to be of the greatest importance for your success.
We want and need you to succeed so you can continue to spread the word to others who are just like you…
PEOPLE CHOSE US INSTEAD OF OTHER OPTIONS BECAUSE:
01
They need a self-paced study program
02
They do not have to abandon their current occupation to study
03
They need a thorough program that is very affordable
04
They require a way to begin part-time and transition to a full time income, as needed
WE MAKE IT EASY TO GET STARTED TODAY
TO RECAP…
8 Hours of Grooming Video Instruction for your Practical Training
Training Manual & Reference Material
Free, Unlimited, Personal Consultations
Vital Tool Guidance To Avoid Shopping Mistakes.
3 Groomer Shopping lists with name brands + item ID #s and contact info. Best prices, free S/H and great customer care
Certificate Upon Completion
Tremendous Amount of Valuable info and Necessary Hands-on Practice
Instant access upon checkout.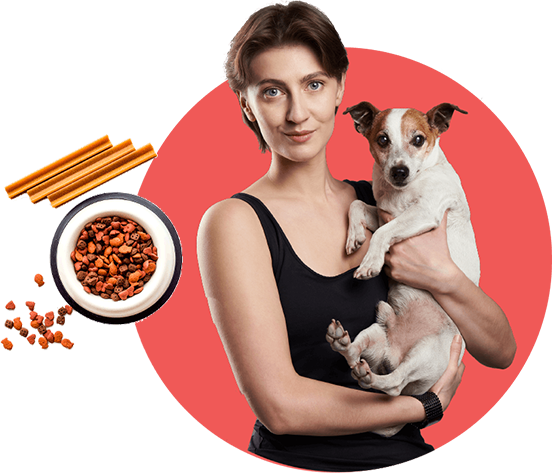 FAQs
I want to take the course so that I can learn to dog groom, but I don't want to own my own business. Will I benefit from it?
Most definitely! Many individuals would just rather work for someone else. Completing this program should open the doors to occupations at kennels, vets, pet stores or even other grooming shops. If you should change your mind someday and want to become self-employed, you will have all the information available for you to begin.
Will I need to meet the requirements of a special license or certification, such as a barber or cosmetologist must obtain?
No! There are no special licenses or state permits. If you become self-employed you will, however, be required to get an occupational license just like all other businesses. You will receive a completion certificate of training, just as the traditional schools issue.
How long does your career development package take to complete?
It is designed to be finished in as little as 3 months. Since you will be working at your own pace it varies between each person. Some individuals are focusing entirely on this and can finish it much quicker than the person who has a full time job and family they're committed to. We recommend that a study schedule be set up so that you remain focused and are able to complete it in a reasonable time.
In reference to your videos…how good are they? Is the quality good and can I really learn from them?
The quality of the videos are very good, with good lighting and good camera shots. The company that does the dubbing for us is excellent. We took many, many weeks to put these all together. They truly are packed full of quality instructions. We are narrating as we are grooming so that you feel like you are with us in person , learning beside us. You will learn from them!!!
Does your training cover cat grooming?
As our title infers…we only work with dogs. Cats are tricky and many times difficult to work with. We, ourselves, learned a looong time ago that there are enough dogs to keep you as busy as you want to be, and made the decision to groom "dogs only". It is no small secret that cats can deliver bites and scratches unpredictably, and we do not feel comfortable offering advice about grooming them, when there is this potential risk factor. However, there are books out there on how to groom them, and you should be able to apply what you have learned from us right on over into cat grooming.
Who can I speak with if I have a question? Will it be a phone operator or a real person, and is that person a dog groomer themselves?
We honestly do not get that many questions, as the course is very thorough. But we do want you to call or email your questions. If you are grooming a dog and are confused/concerned on what to do, you may text photos for quick "on the spot" assistance. You will never get an auto-bot or some random person manning our phones
Your fee is much less than the typical schools. I'm concerned that it will not be thorough enough.
Stop and think a moment how much it must cost to run a large training institute like those that you are referring to. That's where the difference is. Our information is no less thorough…but our size sure is different. Please don't make the mistake of thinking that because you're not paying a fortune that you are going to receive much less than you need – as nothing could be farther from the truth. We strive to offer the best at the most affordable cost…you definitely will get your money's worth, plus lots more!!
What method do you use to evaluate how well we are doing with the hands-on (practical) portion?
You will be expected to take camera shots of the dogs that you give haircuts to. Five shots per dog: 1. Dog before the haircut 2. Clipped dog facing the camera 3. Tail facing the camera 4. Dog's left side 5. Dog's right side. You will be given a personal written critique of your grooming skills based on these photos. Within your written report we will offer tips for improvement, as needed, as well as praise for work that is well done.
I've had some health problems in the past. Would they affect my ability to groom?
It will depend on the type of problems you had. Dog grooming is a physical occupation. It requires one to have good, strong muscles and back. Those with carpal-tunnel tendencies should not consider it as a full-time occupation. Obviously, those with pet allergies should not consider it.